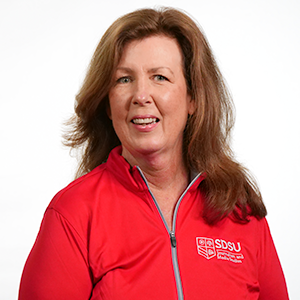 Christie Ritter
Lecturer
Internship Coordinator
San Diego
Bio
Christie Ritter is the JMS Internship Coordinator and a Lecturer in the School of Journalism and Media Studies. Her job has two parts: she connects students with organizations which can provide valuable experiential learning opportunities in the fields of journalism, public relations, advertising and media. She is also the instructor of the internship class, JMS 490. This class prepares students to enter the job market by helping them prepare professional resumes, practice job interviewing skills and create a portfolio of their work that they can use to showcase their skills and projects when they apply for jobs.
Professor Ritter is a strong believer in the benefit of internships. As an alumna of SDSU's Mass Communications program, she credits her internship at the San Diego Union-Tribune while finishing her master's degree with launching her career in print journalism. As an undergraduate at UCLA, Prof. Ritter interned at A&M Records and Entertainment Tonight. Her bachelor's degree is in Political Science.
Professor Ritter is a freelance journalist and was a staff writer at the Escondido Times-Advocate, North County Times and San Diego Union-Tribune. Her writing has received awards from the San Diego Press Club and the Society of Professional Journalists. She is the author of four books. She previously taught news writing at both SDSU and San Diego City College. She is a member of the Society of Professional Journalists. She is the proud mother of two children and the foster parent of dozens of kittens as a volunteer with the San Diego Humane Society.