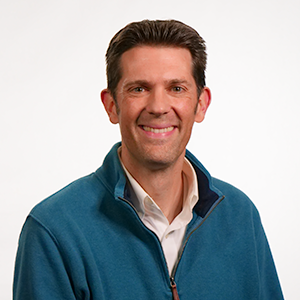 Dr. Temple Northup
School Director
San Diego
Email

Location

AH-4198

Links
Bio
Temple Northup is the Director of the School of Journalism and Media Studies at San Diego State University, and is on the Executive Committee for the Association of Schools of Journalism and Mass Communication. He received his Bachelor of Arts from Wake Forest University, his Master of Arts from Syracuse University, and his Ph.D. from the University of North Carolina, Chapel Hill.
Before joining the School of Journalism and Media Studies last year, he served as the Director of the Jack J. Valenti School of Communication at the University of Houston. He was also the Co-Director of the Gulf Coast Food Project—an interdisciplinary project that promotes the study of food in the Texas Gulf Coast region—for which he oversaw the production of the documentary films and multimedia stories. He also led the school's efforts to internationalize its curriculum by creating faculty-led programs abroad, launching a global communication conference on campus, and developing new minors and graduate degrees in global communication.
Dr. Northup's research seeks to understand how the media can influence our attitudes and behaviors and has been published in a wide array of respected journals, including the International Journal of Communication, Media Psychology, and Applied Cognitive Psychology. His research on food marketing has been featured everywhere from the Los Angeles Times to USA Today, and even took him to New York City to be a guest on Fox & Friends, somewhere he never envisioned himself as being a welcomed guest. Prior to graduate school, Dr. Northup worked in Los Angeles as a sitcom writer and worked on over 180 episodes of prime time network television.
Outside of SDSU, Dr. Northup is an avid traveler and loves seeing the world and experiencing new cultures. This love of travel was truly born when, as a junior in college, he studied abroad in Indonesia--an experience that changed his life. That time also led to the development of his equally strong passion for food. When at home, Dr. Northup is a self-proclaimed "expert" chef and is always experimenting with new recipes. He is also a huge sports fan and has adopted the Padres as his new favorite baseball team.
Areas of Specialization
Media Psychology
Media Effects
Implicit Cognition
Attitude Change and Formation
Awards & Honors
Campanile Foundation (2020) -- Awarded $5,000 to create webinar series focused on migration and immigration
Provost 50-in-5 Award (2019) – Awarded $5,000 by the University of Houston's Provost in order to conduct comparative research related to social media in the U.S. and Taiwan
New & Innovative Program Abroad Award (2019) – Award given to a University of Houston faculty member who has created innovative experiences for students to learn abroad
Research Progress Grant (2018) – Awarded $8,000 to purchase equipment to record TV programming in order to conduct content analyses
Univision (2016) – Awarded $5,000 toward creating the Texas Hispanic Poll.
Courses
Multimedia Journalism
Media Effects
Documentary Storytelling
Drone Production
Podcasting
Education
Ph.D., University of North Carolina, Chapel Hill
M.A., Syracuse University
B.A., Wake Forest University
Publications
Choi, H., Yoo, K., Reichert, T., & Northup, T. (2020). Feminism and Advertising: Responses to Sexual Ads Featuring Women. Journal of Advertising Research. DOI: 10.2501/JAR-2020-010
Northup, T. (2019). It's Not Just if You See it, it's How you Process it: Conceptual and Perceptual Fluency Effects for Brand Names. Athens Journal of Mass Media & Communications, 5, 157-172.
Camaj, L, & Northup, T. (2019). Dual screening the candidate agenda: The moderating role of social media and need to evaluate for agenda-setting effects of political debates. Journal of Broadcasting & Electronic Media, 63:1, 20-38, DOI: 10.1080/08838151.2019.1574117
Arendt, F., Northup, T., & Camaj, L. (2017). Selective exposure and news media brands: Implicit and explicit attitudes as predictors of news choice. Media Psychology. DOI: 10.1080/15213269.2017.1338963.

Parrott, S., Carpentier, F., & Northup, T. (2017). A Test of Interactive Narrative as a Tool Against Prejudice. Howard Journal of Communication, 28, 374-389.
Northup, T. (2017). The Ironic Effect of Covering Health: Conflicting News Stories Contribute to Fatalistic Views Toward Eating Well. International Journal of Communication & Health, 12, 26-34.
Northup, T. & Carpentier, F.D. (2015). Michael Jordan, Michael Vick, or Michael Who?: Activating stereotypes in a complex media environment. Howard Journal of Communications, 26, 132-152.