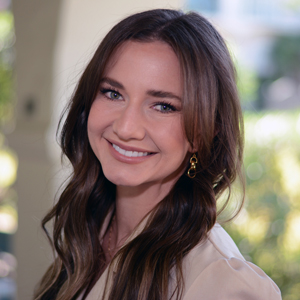 Alexa Mokalis
Pronouns: She, Her, Hers
Lecturer
Undergraduate Success Coordinator

San Diego
Bio
Alexa Mokalis is the Undergraduate Advising Coordinator & lecturer in the School of Journalism and Media Studies. She earned her B.A. in Communication from the University of Arizona and her M.A. in Communication (Emphasis in Mass Communication and Media Studies) from San Diego State University.
Professor Mokalis first joined the San Diego State faculty in 2012 as a Graduate Teaching Associate (GTA) and in 2014 as a lecturer. She teaches an upper-division undergraduate course in the area of advertising theory, strategic planning, and social media. She has also taught an upper division advertising research course as well as an introductory level social media course.
Her research interests lie in the areas of social media, advertising in new media, and online learning. Her most recent research examined barriers to online instruction in the community college context. Alexa was appointed to the position of Undergraduate Advising Coordinator for the School of Journalism & Media Studies (SJMS) in December 2016.
As the Undergraduate Advising Coordinator, Professor Mokalis supervises the SJMS Advising Center, staffed with a team of highly-qualified student advisers who work with her to meet the advising needs of SJMS undergraduate pre-majors, majors and minors. Professor Mokalis' professional field experiences outside academia include social media consulting, digital analytics, and sales.