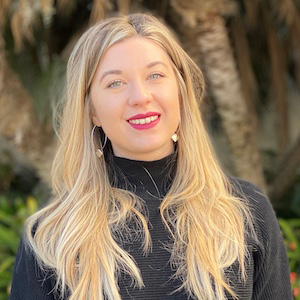 Chelsea Heath
Student Fellow Alumni - Class of 2020
Glen M. Broom Center for Professional Development in Public Relations
San Diego
Bio
Chelsea Heath was the messaging lead for the spring 2020 public relations team representing the Glen M. Broom Center for Professional Development in Public Relations. She graduated in May 2020 with a public relations degree from the School of Journalism and Media studies at San Diego State University.
In January 2020, Chelsea scored a spot in the inaugural Broom Student Fellows program in the Broom Center. The program was designed for students who have grit and are taking initiative even before they enter the field. She enjoys the opportunity of full, public relations immersion that allows her to fine tune her professional skills.
Embodying the Broom Center spirit of initiative and hard work, Chelsea looks forward to making her professional debut in the public relations field after graduation.