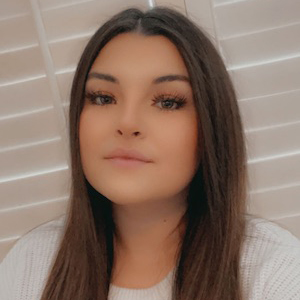 Alexa Gutierrez
Campaign Alumni - Class of 2021
Glen M. Broom Center for Professional Development in Public Relations
San Diego
Bio
Alexa Gutierrez was on the spring 2021 public relations team for the Glen M. Broom Center for Professional Development in Public Relations. She graduated in May 2021 with a degree in public relations from the School of Journalism & Media Studies at San Diego State University.
During the spring 2021 semester, Gutierrez worked on graphics and design, supporting the 4th annual Allen H. Center Distinguished Lecture in Public Relations. She was part of the public relations team planning the strategic campaign for the lecture.
Throughout her college career, Gutierrez has interned for the San Diego Unified School District assisting with their public relations and human resources. She interned with a sports/fashion company based in Los Angeles, called ProTrending. There she assisted with marketing, graphics, design and social media.