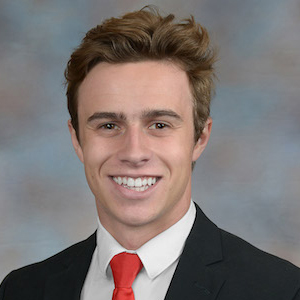 James Dunn
Campaign Alumni - Class of 2021
Glen M. Broom Center for Professional Development in Public Relations
San Diego
Bio
James Dunn was the human resources manager of the spring 2021 PR team for the Glen M. Broom Center for Professional Development in Public Relations. The team won a PRSA San Diego/Imperial Counties Edward L. Bernays Award of Excellence in 2021 for their campaign.
Dunn graduated from San Diego State University in May 2021 with a degree in public relations from the School of Journalism & Media Studies at San Diego State University. He minored in communication.
During his years at SDSU, Dunn held two leadership positions related to PR and communication including vice president of communications for Sigma Phi Epsilon and public relations chair for the San Diego State Surf Team.