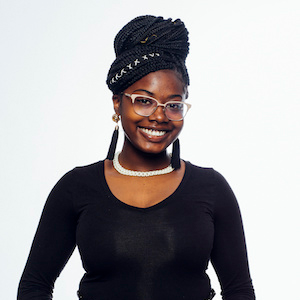 Kiara Davis
Student Fellow Alumni - Class of 2021
Glen M. Broom Center for Professional Development in Public Relations
San Diego
Bio
Kiara Davis graduated from the Scripps Howard School of Journalism and Communications at Hampton University in May 2021. There she studied public relations and strategic communication, with a minor in marketing.
Kiara earned a spot in the competitive Broom Student Fellows program in the Glen M. Broom Center for Professional Development in Public Relations. The program was designed for students who have grit and are taking initiative even before they enter the field. As a fellow, she hopes to acquire new connections, discover new trends and practices within the industry, and positively impact her community by embodying a successful woman of color in the profession.
During her time at Hampton University, Davis held the position of campus correspondent in the Hampton University chapter of Her Campus. She was a public relations and marketing team member on the Hampton University Homecoming Committee. Outside of obtaining leadership positions, she is an accomplished student with many achievements including the 2019 Blogger of the Year, being a 2020 LAGRANT Foundation Scholarship recipient and remaining a Dean's List student since the beginning of her collegiate career in August 2017.