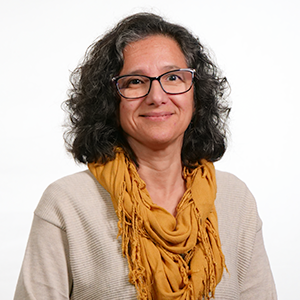 Dr. Lourdes Cueva Chacón
Assistant Professor
Area Head - Journalism
San Diego
Bio
Lourdes M. Cueva Chacón is an assistant professor for the School of Journalism and Media Studies at San Diego State University. She received her Ph.D. from the University of Texas at Austin in 2020. She earned her Master of Arts in Communication from the University of Texas at El Paso in 2010 and her Master of Science in Information Science from the University of North Carolina at Chapel Hill in 2005.

She has taught in different positions at The University of Texas at El Paso and The University of Texas at Austin and brings years of bicultural multimedia journalism experience to SDSU. From 2008-2014, she was the designer and digital content manager for Borderzine.com, an online digital platform and innovative journalism education initiative, with the goal of preparing young bilingual and bicultural journalists for jobs in 21st Century news media.

Her research addresses important questions about social, historical, and systemic forces as well as individual traits that influence journalistic practices and routines and their effects on the coverage of minority and marginalized communities in the U.S. Her research is informed by her teaching experience in El Paso and Austin where she has witnessed how Latinx and Black journalism students and graduates struggle to reconcile their life experiences and community knowledge with the demands of news organizations that push them to relinquish those experiences or pigeonhole them into reporting only about their ethnic groups.

Dr. Cueva Chacón also researches Latin American journalism and how digital tools are changing journalistic practices in the continent—especially within investigative journalism— and the ways these new practices are strengthening democracy in these countries.