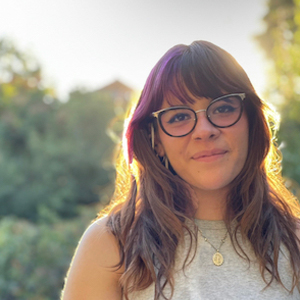 Kassandra Cabral
Student Fellow Alumni
Glen M. Broom Center for Professional Development in Public Relations
San Diego
Bio
Kassandra Cabral will graduate from San Diego State University with a degree in public relations in May 2023.
Kass earned a spot as a part of the competitive Broom Student Fellows program in the Glen M. Broom Center for Professional Development in Public Relations. The program invests in future professionals who have grit and push the status quo.
She is currently the research lead for the Broom Center's spring 2023 campaign team. As the research lead, she leads a team of 5 members in the execution of quantitative survey analysis, qualitative interviews and research review.
During her time at SDSU Kass has participated in photography and writing for the Daily Aztec, a blog contributor for PR Values and managed the PR Values social media account.
Born and raised in Los Angeles. Kass is looking forward to pursuing a career in sports or entertainment PR.
She is currently working for the Los Angeles Dodgers and hopes to further continue her career with the organization.