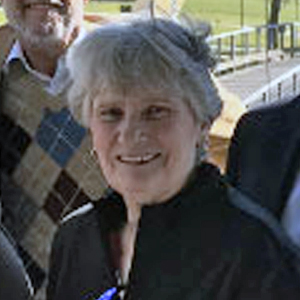 Dr. Diane Borden
San Diego
Bio
Diane L. Borden, Ph.D., retired in 2013 as the director of the School of Journalism & Media Studies at San Diego State University. She joined the faculty at SDSU as an associate professor in August 1998. She was promoted to full professor in May 2001, and was named executive assistant to President Stephen L. Weber in July 2001. In August 2004, she returned to the faculty, and in 2007, she was named the founding director of the School of Journalism & Media Studies.
At SDSU, Dr. Borden taught mass communication law and theory, as well as courses in journalism at both the graduate and undergraduate levels. As director of the School of JMS, she helped secure a $300,000 gift to fund digital media research and teaching; led efforts to create two highly innovative digital media labs in the School; and collaborated with colleagues in the College of Extended Studies to create a digital media certificate program.
Previously, she taught at George Mason University in Fairfax, Virginia. Before that, she served as the project director for the American Society of Newspaper Editors (ASNE), where she was responsible for the administration of more than $1.5 million in grant projects. She also was an associate professor and director of the news-editorial sequence in the Department of Journalism, School of Communications and Theater, at Temple University in Philadelphia. Dr. Borden holds a B.A. in technical journalism from Colorado State University, an M.A. in communication from Stanford University, and a Ph.D. in communications from the University of Washington in Seattle.
She came to academe after a lengthy career in professional journalism, including a 10-year tenure with Gannett Co. Inc., during which time she worked as an editor and publisher in a variety of media markets. She served as president and general manager of The New Mexican in Santa Fe, N.M.; deputy managing editor of The Tribune in Oakland, Calif.; managing editor of The Herald in Bellingham, Wash.; and as a copy editor at both the Denver Post and the San Francisco Examiner.
Dr. Borden's research specialty focuses on issues about freedom of speech and freedom of the press. She is the co-author of a textbook on editing for contemporary print media, now in its sixth edition; and co-editor of a book on journalism in the new online environment. Her legal scholarship has been published in several refereed journals, and she is involved in a number of ongoing research projects, including a study of online libel law.