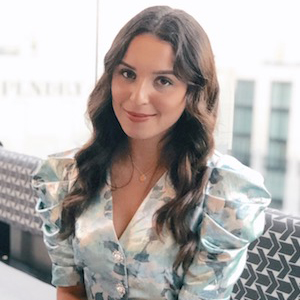 Paulina Aguilar
Campaign Alumni - Class of 2021
Glen M. Broom Center for Professional Development in Public Relations
San Diego
Bio
Paulina Aguilar graduated from San Diego State University with a double major public relations and Spanish in May 2021.
During the spring 2021 semester, Aguilar is supporting the 4th annual Allen H. Center Distinguished Lecture in Public Relations. She was part of the public relations team planning the strategic campaign for the lecture. The team won a PRSA San Diego/Imperial Counties Edward L. Bernays Award of Excellence in 2021 for their campaign.
Aguilar interned at Scorpion Bay Hotel during her time at SDSU. She was the social media and marketing assistant.
She credits her time abroad in spring 2019 in Madrid, Spain in helping expand her knowledge and perspectives in journalism and public relations. By experiencing different cultures, she improved her PR skills as she learned other aspects of the world.
In spring 2021 she completed an online fashion & the future of brand course at Condé Nast College of Fashion & Design. There she learned more about PR and marketing strategies for luxury brands.
After graduation, Aguilar joined the team at Rachel Kay Public Relations.