JMS Student Noah Lyons Shines at Online News Association Conference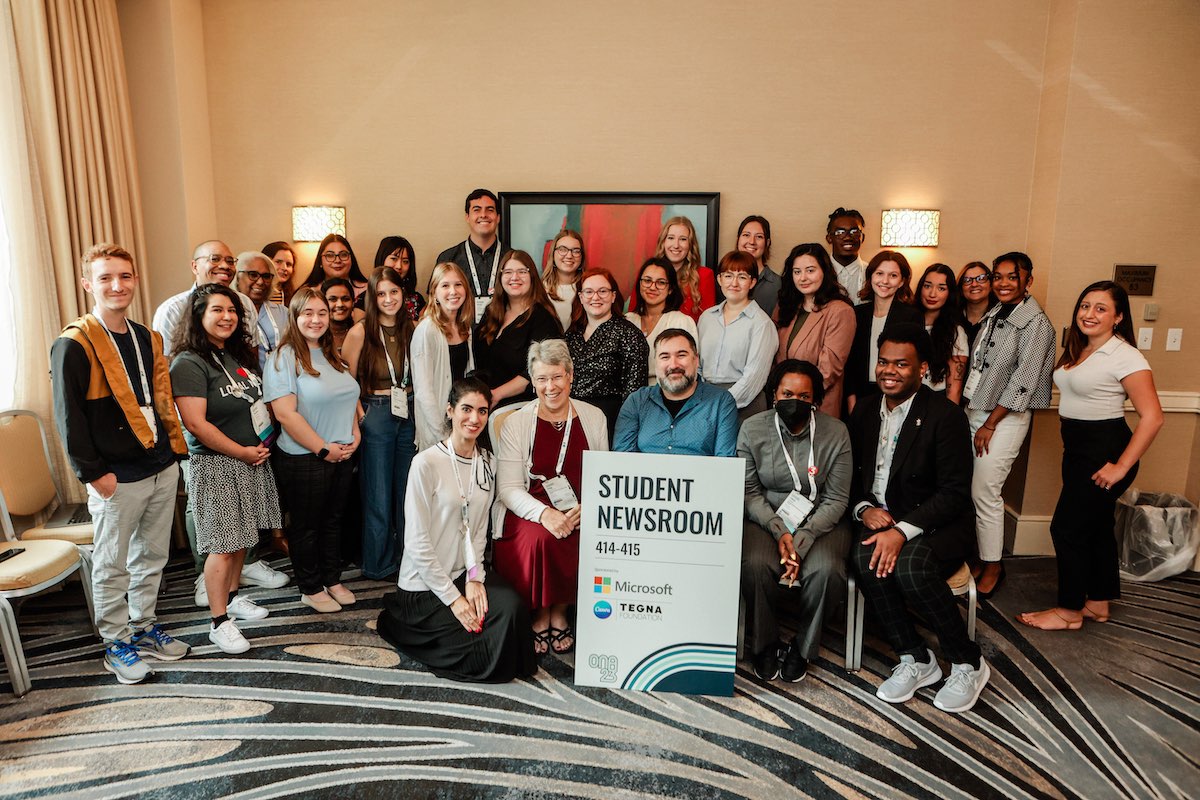 Established in 1999, the Online News Association serves as a hub for all digital journalism front runners. Annually, they host the Online News Association Conference, a gathering where great minds come together for days of learning, networking and writing. Journalists, entrepreneurs, educators, media executives, and students travel to a selected location for that year.
Gaining entry into this elite circle of journalism's leading lights is an honor few can claim. Noah Lyons, one of our own students, currently a fourth-year journalism student, secured his spot at this year's conference.
Lyons is currently the opinion editor for the Daily Aztec and president of the Society of Professional Journalists chapter at SDSU.
"I learned so much that I could apply to the Daily Aztec," said Lyons. "Being at the conference taught me that to be a good journalist, you really have to craft your stories and not just produce them."
Even with his experience and leadership, he doubted his competitiveness for this award. He chose to submit his application, and months later, received an email confirming his acceptance. The application required him to answer questions and submit writing samples.
The conference took place from Aug. 23 to Aug. 26. There, Lyons' primary responsibility was to generate articles along with the other 20 students who had earned entry.
"A lot of the time was spent in a makeshift student newsroom that we had in the hotel conference room. It was like a full-time job," said Lyons.
Along with writing, the conference served as a vital platform for networking with professionals from diverse media outlets. Lyons seized the opportunity to connect with representatives from McClatchy, TEGNA and the Associated Press. He also had the chance to meet other student journalists from around the country.
"It was really cool getting to expand my network beyond California," said Lyons.
Lyons concluded his ONA conference experience with three new articles that are valuable additions to his journalistic portfolio, along with newfound insights and knowledge he can apply to his classes, extracurricular engagements and burgeoning career.
With this incredible opportunity under his belt, Lyons encourages all students of Journalism and Media Studies to seize every available opportunity.
"I would advise JMS students to literally sign up for everything you can," said Lyons. "Take any opportunity you can."