JMS's Screening Circle with Fumi Abe draws record student crowd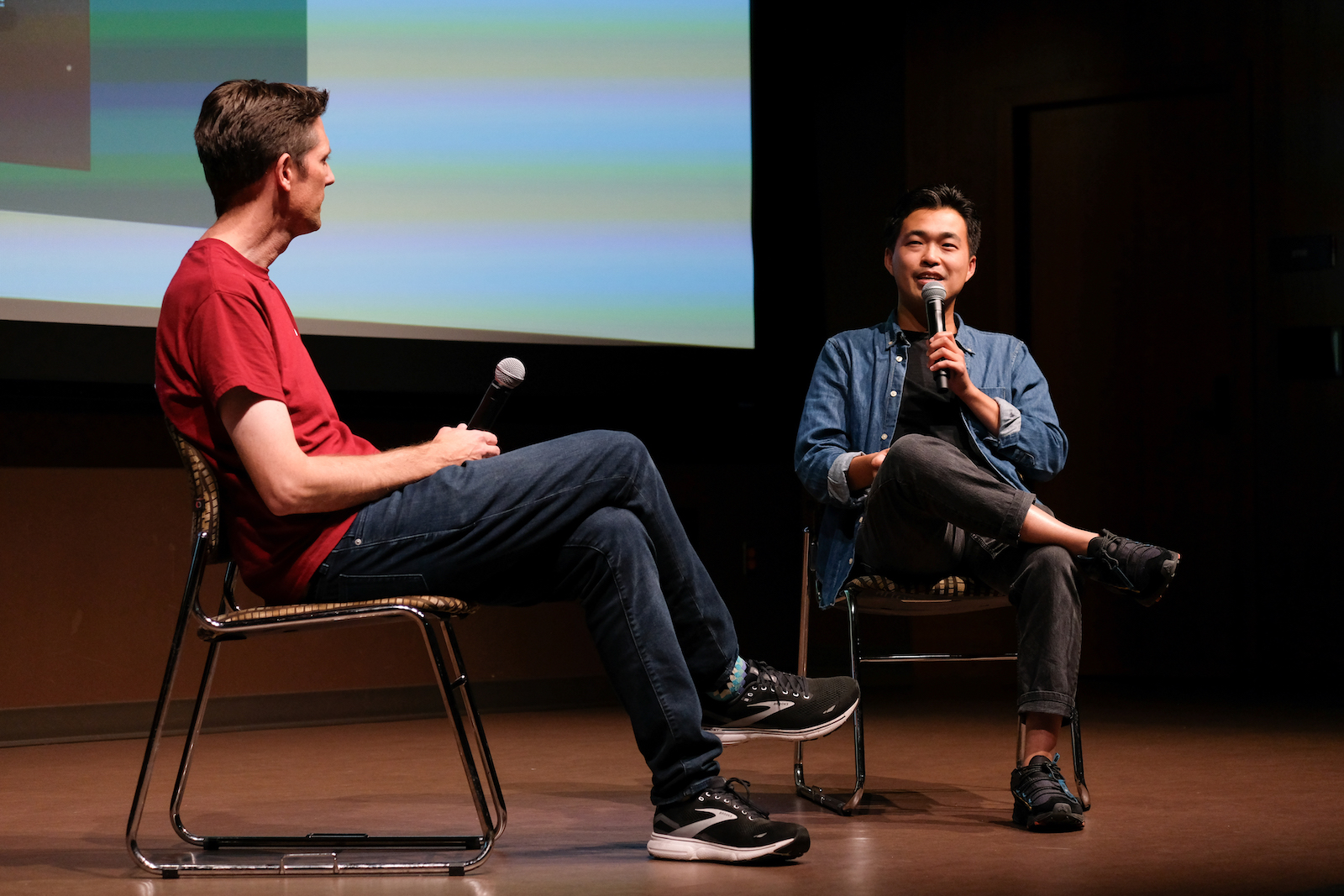 The School of Journalism and Media Studies held its sixth installment of its Screening Circle series on Oct. 3. Featuring stand-up comedian Fumi Abe, more than 230 students made this the most attended SC yet.
The purpose of JMS's SC is to amplify voices from traditionally marginalized communities. This semester, the focus was Asian American representation within the media. Fumi Abe is a Japanese-American writer and comic based in Los Angeles who incorporates his own identity into parts of his comedy routine.
This edition of the SC was the first to feature a comedian as the star of the show, with Abe providing laughs before a Q&A with JMS director, Dr. Temple Northup. During the Q&A, Abe talked about how he got into comedy and some of the racism that he still faces when booking shows in certain parts of the country.
Amy Nguyen, a senior PR major, enjoyed the show and seeing Abe in person. She remarked:
"It was a cool experience as I got the rare opportunity to see someone like me succeed on- and off-stage."
Luke Dane, a junior PR major, added:
"I appreciated hearing [Abe's] thoughts on contemporary media, the comedy industry and the representation within it."
Before the show, students had the opportunity to learn about the different JMS student organizations, grab snacks, pick up the latest JMS swag and even stop by an origami making station. Marketing and events coordinator for JMS, Faye Ogawa, touched on the turnout of this semester's Screening Circle.
"This marks our highest attendance we have ever had at our Screening Circle and I am so happy that all of our student organizations are here," Ogawa remarked. "Now everyone has a chance to meet with them and potentially become a part of their organization."
Northup was also pleased with the turnout and noted that students in nearly every single JMS class were in attendance.
"Each semester, the Screening Circle becomes more a part of our culture and identity. At JMS, we are striving to create an inclusive community that is training the next generation of storytellers to go out and make a difference in the world. Bringing in someone like Abe is a way to demonstrate that there are many ways in which we as storytellers can share our lived experiences."
The next installment of the SC is scheduled for March and will feature Christopher Rivas.