Faryar Borhani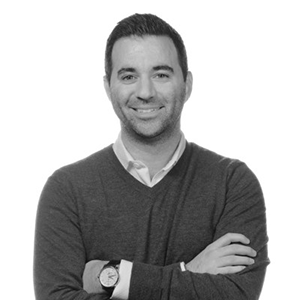 As Sr. Director of Corporate Communications for Encore Capital Group, Faryar is responsible for developing and managing the company's global corporate communications strategy. This includes leading the design, execution and measurement of programs spanning stakeholder and media relations, ESG (Environmental, Social, and Corporate Governance) communications, corporate reputation, and brand positioning.
Prior to joining Encore, Faryar spent the last eight years at ICF Next (Partner, Integrated Solutions) working with C-suite leaders and their organizations, across a variety of industries, to drive actionable business results through communications. This included designing and leading global, multi-disciplinary corporate communications teams and enterprise-wide digital programs to make brands accessible and relatable to different audiences.
Before ICF Next, Faryar ran corporate communications for FOX Soccer, FOX Sports' former 24/7/365 soccer cable network. He is a graduate of USC Annenberg School for Communication and Journalism (M.A., Strategic Public Relations) and San Diego State University (B.A., Journalism). He currently lives in Irvine, California with his wife, Kelsey (an SDSU alum, too), and 2-year-old son, Ayden.
To learn more about Faryar Borhani, please visit
https://www.linkedin.com/in/faryarb/