Dr. Bernard J. Dodge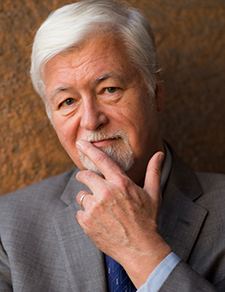 Dr. Bernie Dodge joined SDSU as an Assistant Professor of Educational Technology in 1980, and moved to JMS when the Learning Design and Technology program merged in 2014. Dr. Dodge has served on the Educational Advisory Board for Cable in the Classroom, the Advisory Board for the National EMINTS Center, and the Board of Directors of Computer-Using Educators. He was named an Apple Distinguished Educator in 2003, and was the recipient of awards from the Multimedia Educational Resource for Learning and Online Teaching in 2004 and 2007. He developed the WebQuest model in 1995 and has delivered keynotes and workshops about it in 43 states and 17 countries.
Dr. Dodge earned a BS degree in Electrical Engineering from Worcester Polytechnic Institute and a PhD in Instructional Design from Syracuse University. Currently he teaches courses about games and simulations, virtual and augmented reality, and e-learning design.