Dr. Amy Schmitz Weiss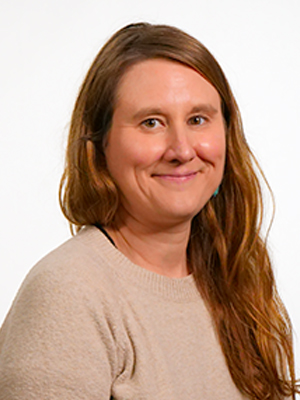 Amy Schmitz Weiss is an professor in the School of Journalism & Media Studies at San Diego State University. She received her Ph.D. from the University of Texas at Austin in 2008.
She has received multiple internal and external grants for her research in digital journalism innovation from AEJMC, John S. and James L. Knight Foundation, Online News Association, SDSU University Grants Program and the SDSU's Projects for the Public Good.
Her research projects have included the development of a mobile news app, AzteCast for the San Diego State University campus population in spring 2012 with computer science and journalism students; the creation and development of open-source air quality electronic sensors to investigate air quality in San Diego with her journalism and science students; and most recently examining the intersection of journalism, social media and location-based services in today's digital/mobile environment.
She is also a Dart Academic Fellow. Dr. Schmitz Weiss was also the founder and director of the Virtual Journalism Learning Center in Second Life, which trained journalism students and journalists on how to cover natural disasters and crisis situations.
She also is a former journalist who has been involved in new media for more than a decade. She has worked in business development, marketing analysis and account management for several Chicago Internet media firms.
Dr. Schmitz Weiss has presented her research at several national and international conferences. Her research interests include spatial journalism, online journalism, media sociology, news production, multimedia journalism and international communication. Her research has been published in several peer-reviewed journals, as book chapters and in a book she co-edited.
She teaches journalism courses in basic writing and editing, multimedia, web design, data journalism, mobile journalism, sensor journalism, media entrepreneurship and spatial journalism.
Dr. Schmitz Weiss advises students in the M.A. program for mass communication and media studies. She manages applications and advises admitted students on their programs study, the graduate student experience, and the processes for thesis and comprehensive exams.
To learn more about Amy Schmitz Weiss, please visit
http://digitalamy.com